All Things Rotten - I Want You To Rot - Shirts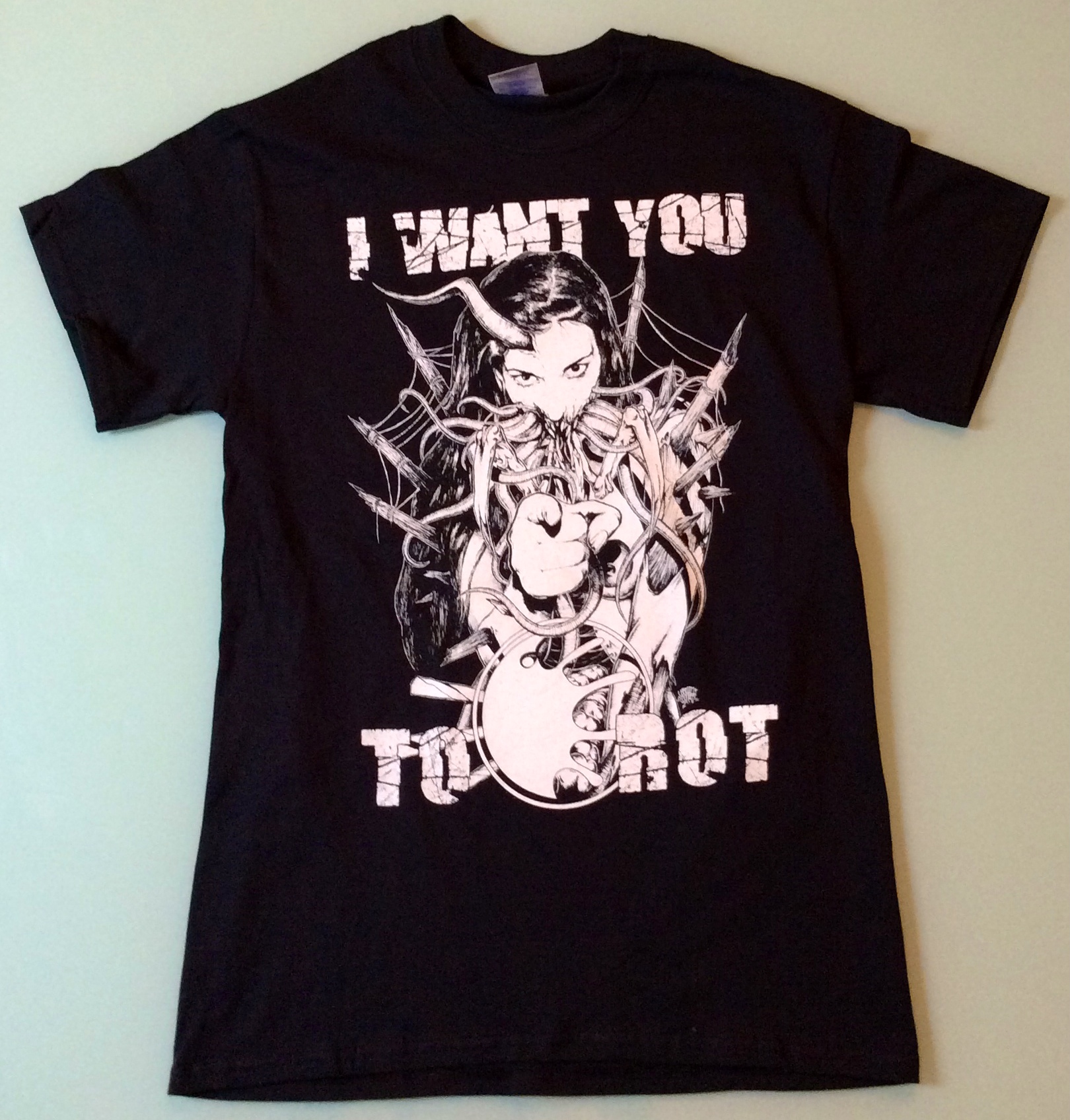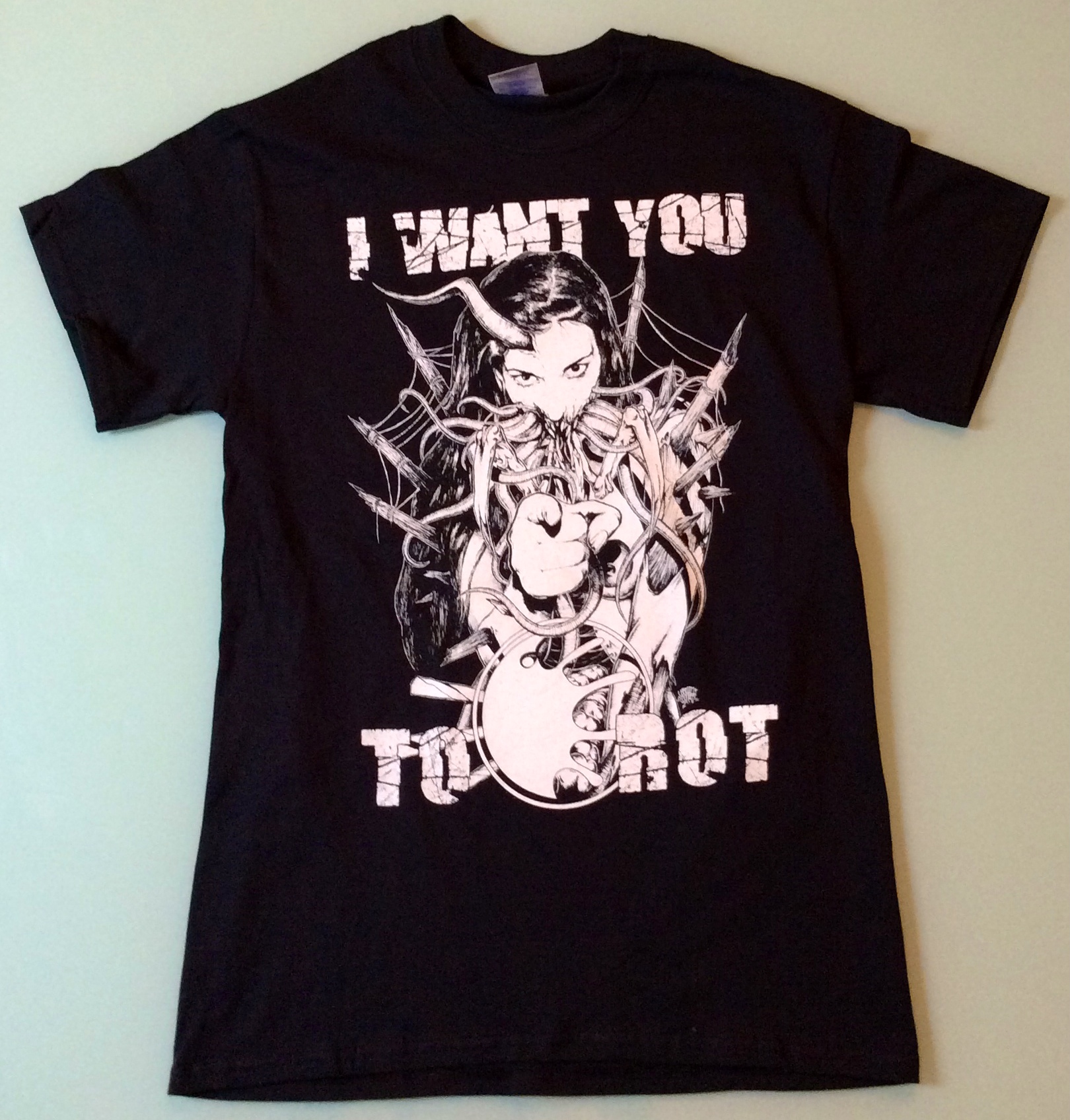 All Things Rotten - I Want You To Rot - Shirts
Limited Run Only 100 shirts have been made!
We are happy to carry artwork by Maggot Meister
www.allthingsrotten.com
www.facebook.com/All-Things-Rotten
This is "I Want You To Rot" artwork. It features Carmin Conner Owner of Skin magazine and model.
www.playwithskin.com
www.facebook.com/skin.mag
Front "I Want You To Rot" artwork.
Back "Grey Haven Records Bomber logo"
Over Sized Print 17 x 23
100% Cotton
For PayPal please place orders through greyhavenmedia@gmail.com. Send us your order and your shipping address. We will give you the total for PayPal. Sorry for the inconvenience.
For shipping outside of the USA please contact us at greyhavenmedia@gmail.com with your order and address and we can give you a better price on International Shipping.